The Jan. 6 committee investigating the attack on the Capitol will hold its sixth hearing tomorrow after previously announcing there would be no more hearings until July.
Archive of The Local Groove from June 25, 2022

On this episode of Poetry Moment on WPSU, Penn State Laureate Shara McCallum looks at the work of Mary Rohrer-Dann and the poem "How to say goodbye to this house."

An archive recording of the WPSU Blues show as aired on June 25, 2022 and hosted by Max Spiegel.

An archive recording of the WPSU Jazz Show as broadcast on June 24, 2022, and hosted by Amy Lorek.

Democratic Gov. Tom Wolf has vowed to veto any efforts to further curtail access to the procedure, but the decision further raises the stakes in the tight governor's race in Pennsylvania.
56% of Americans disapproved of the decision in an NPR/PBS NewsHour/Marist poll conducted after it was announced. A similar number say it was motivated by politics — not law.
Mel Curtis organizes food distributions for students, veterans and the general public throughout Centre County, Pennsylvania. We discuss Curtis' efforts to help those facing hunger, how hunger has been exacerbated by COVID-19 and the effects of inflation on the program.

Brad Groznik talks about the Rediscover State College marketing campaign. They talked with Penn State alums, State High graduates and others who've left State College about whether they might move back and about their perceptions of the State College area, good and bad.
New York governor's race and two incumbent vs. incumbent contests are among some key primaries on Tuesday.

To best protect against unintended pregnancy, emergency contraceptives like Plan B or Ella need to be taken within five days of unprotected sex, but a large number of pharmacies don't stock the pills.

Gov. Gretchen Whitmer tells NPR that abortion-rights supporters are fighting on all fronts to keep a 1931 ban from going back into effect.

Russia has been escalating bombardments of Ukrainian cities this week —attacks Moscow says are aimed at military installations but often hit purely civilian targets instead.

The sentencing is the culmination of a prosecution that detailed how Maxwell and financier Jeffrey Epstein flaunted their riches and prominent connections to exploit vulnerable girls.

The amendment, which comes three days after the U.S. Supreme Court reversed the landmark 1973 Roe v. Wade case, will go to midterm elections on Nov. 8.

Social media posts ostensibly aimed to help women living in states where preexisting laws banning abortion suddenly snapped into effect last Friday.

A U.S. official says at least 46 people have been found dead inside a tractor-trailer in a presumed migrant smuggling attempt in South Texas.

Judges temporarily blocked abortion bans Monday in Louisiana and Utah, while abortion rights advocates challenged laws in Texas, Idaho, Kentucky and Mississippi.
The House Select Committee investigating the January 6, 2021 attack on the U.S. Capitol has just announced a surprise hearing for Tuesday, June 28th at 1:00 p.m. The committee has not announced the subject of the hearing, but says the hearing will lay out new evidence they have recently received.

We'll bring you live coverage of the hearing at from NPR News Tuesday at 1:00 on WPSU-FM.
Coming in July...

"The ARC of Justice" is a four-part series that tells the story of how the vast racial wealth gap in the U.S. came to be. It explores the federal policies that helped create the gap through stories of real Americans. The series closes with a conversation about reparations for Black Americans.

Hear this special series Thursday evenings at 7:00 throughout the month of July on WPSU-FM.


Now that the Metropolitan Opera radio season has ended, the Saturday afternoon Folk Show returns to WPSU-FM for the summer and fall. Listen for The Folk Show, hosted by local volunteers, Saturday afternoons from 1 to 5 (beginning June 18) & Sunday nights at 10:00 on WPSU-FM.
The Local Groove features music written and recorded by musicians with roots in central and northern Pennsylvania, Saturday nights at 9:00 on WPSU.

The show features many genres: rock, blues, jazz and more. If you're from the area and you'd like WPSU to consider your recordings for the show, submit your music online today at wpsu.org/localgroove.

Penn State laureate Shara McCallum invites you to start your week with Pennsylvania poetry. Listen for Poetry Moment, Mondays during Morning Edition (at 7:45 a.m.) and All Things Considered (at 4:44 p.m.) on WPSU.


Get WPSU's reporting on the effects of COVID-19 on central and northern Pennsylvania
Find out what's happening in Central & Northern PA on WPSU's Community Calendar! Submit your group's event at least 2 weeks in advance, and you might hear it announced on WPSU-FM.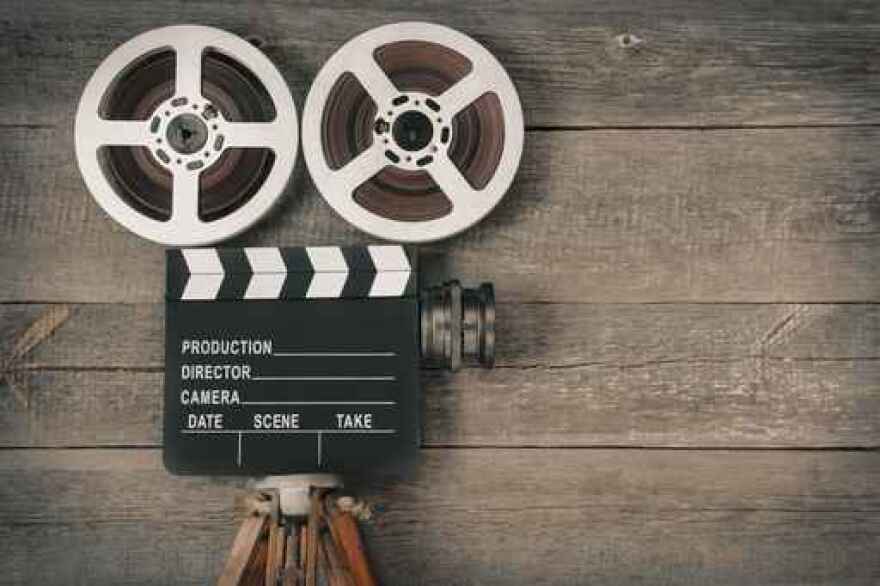 Check out WPSU's short digital stories highlighting the arts, culture, science and activities in central Pennsylvania and beyond.
Take public media anywhere you go with the WPSU mobile app available for iPhone, iPod Touch, iPad, Android and Amazon devices.