Former White House aide Cassidy Hutchinson testified under oath about a volatile and angry president who was prone to throwing dishes, knew that supporters were armed and didn't want the riot to stop.
Affected homeowners in Benner Township, Centre County, want to know when and how PFAS chemicals got into their water. State officials defend the delay, pointing to "sound scientific practices."

WPSU's Health Minute looks at PTSD, a mental health condition that can develop after a traumatic event like a serious injury, combat, or a sexual assault.

Pennsylvania Attorney General Josh Shapiro, the Democratic nominee for Pa. governor, rallied in defense of abortion rights with hundreds of others at Philadelphia's National Constitution Center on Saturday.

What happens in 2023 depends on who wins the Governor's mansion this fall. The Republican candidate, state Sen. Doug Mastriano (R-Franklin), wants abortion banned after six weeks of pregnancy. Democrat Josh Shapiro, the current state Attorney General, would keep the current law in place.

Archive of The Local Groove from June 25, 2022
The Food and Drug Administration will have to decide the exact recipe, but a combination shot is expected that adds protection against a version of the omicron variant to the original vaccine.
Mel Curtis organizes food distributions for students, veterans and the general public throughout Centre County, Pennsylvania. We discuss Curtis' efforts to help those facing hunger, how hunger has been exacerbated by COVID-19 and the effects of inflation on the program.

Brad Groznik talks about the Rediscover State College marketing campaign. They talked with Penn State alums, State High graduates and others who've left State College about whether they might move back and about their perceptions of the State College area, good and bad.
A video from animal control officers shows a skunk with its head stuck inside a beer can. An officer holds a towel over the animal while another removes the can. The skunk did not spray the officers.

NPR spoke with high school and college students who have been impacted by gun violence, and are now working to make sure others won't be.

Dance Mobility's Adapted Ballroom Dance Competition is giving amputees and mobility-challenged people a chance to be center stage. Paralympic medalist Cheryl Angelelli created the group.

Maria Ressa, the first Filipino Nobel Peace Prize recipient, says the government is closing Rappler, which gained notoriety for its reporting of President Duterte's bloody crackdown on illegal drugs.

Tesla, JPMorgan, Netflix, Redfin and Coinbase are among companies that are cutting jobs. While layoffs are contained to the hottest parts of the economy, there's fear they could spread elsewhere.

Vice President Harris responds to Roe v. Wade being overturned by the Supreme Court. She says abortion-rights supporters need to channel their disappointment into political action ahead of midterms.

Fifty-one migrants died after being trapped in a tractor-trailer in Texas. NPR's A Martinez talks to Antonio Fernandez, CEO of Catholic Charities of the Archdiocese of San Antonio about the survivors.

A recap of the explosive testimony before the House Jan. 6 panel. Turkey agrees to support Norway and Sweden joining NATO. As fears of a recession build, companies are laying off workers.

The Supreme Court's decision about abortion is now decided by each individual state. But that's of little comfort to the 700,000 residents of Washington, D.C.

NPR's A Martínez talks to José Garza, district attorney for Travis County, about the state of abortion access in Texas, and why he vowed to not prosecute those who seek, provide or support abortions.

International rights groups have long warned that overturning Roe v. Wade could weaken abortion rights in other countries, potentially leading some nations to adopt new restrictive laws.

Montana's Blackfeet Nation is experimenting with a new way to detect chronic wasting disease in animals and toxic substances in plants used by tribal members for food and cultural practices.
Coming in July...

"The ARC of Justice" is a four-part series that tells the story of how the vast racial wealth gap in the U.S. came to be. It explores the federal policies that helped create the gap through stories of real Americans. The series closes with a conversation about reparations for Black Americans.

Hear this special series Thursday evenings at 7:00 throughout the month of July on WPSU-FM.


The House Select Committee investigating the January 6, 2021 attack on the U.S. Capitol is expected to hold more hearings in mid-July.

We'll bring you live coverage of all of the hearings from NPR News on WPSU-FM.
Now that the Metropolitan Opera radio season has ended, the Saturday afternoon Folk Show returns to WPSU-FM for the summer and fall. Listen for The Folk Show, hosted by local volunteers, Saturday afternoons from 1 to 5 (beginning June 18) & Sunday nights at 10:00 on WPSU-FM.
The Local Groove features music written and recorded by musicians with roots in central and northern Pennsylvania, Saturday nights at 9:00 on WPSU.

The show features many genres: rock, blues, jazz and more. If you're from the area and you'd like WPSU to consider your recordings for the show, submit your music online today at wpsu.org/localgroove.

Penn State laureate Shara McCallum invites you to start your week with Pennsylvania poetry. Listen for Poetry Moment, Mondays during Morning Edition (at 7:45 a.m.) and All Things Considered (at 4:44 p.m.) on WPSU.


Get WPSU's reporting on the effects of COVID-19 on central and northern Pennsylvania
Find out what's happening in Central & Northern PA on WPSU's Community Calendar! Submit your group's event at least 2 weeks in advance, and you might hear it announced on WPSU-FM.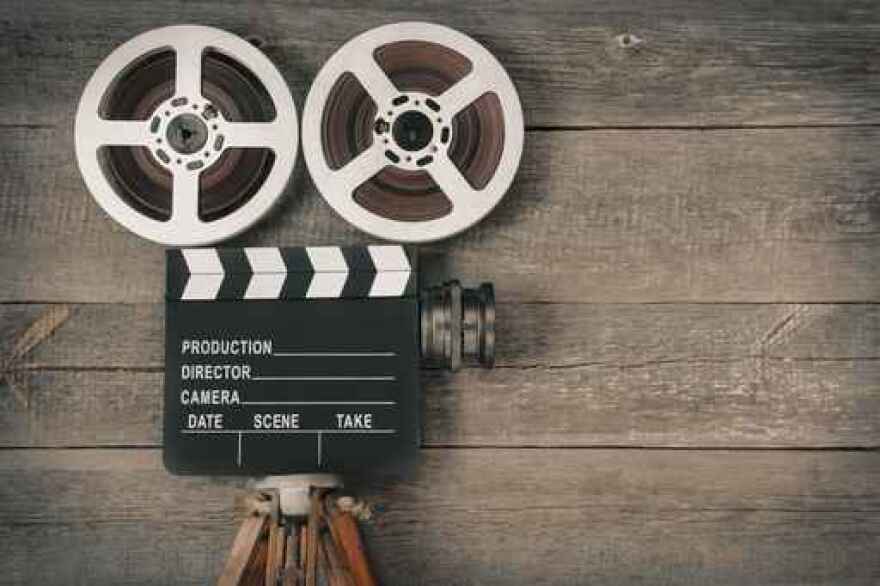 Check out WPSU's short digital stories highlighting the arts, culture, science and activities in central Pennsylvania and beyond.
Take public media anywhere you go with the WPSU mobile app available for iPhone, iPod Touch, iPad, Android and Amazon devices.