A panel of experts voted to recommend that the Food and Drug Administration authorize a booster dose of the Johnson & Johnson COVID vaccine at least two months after the first shot.
An archive recording of the WPSU Jazz Show as broadcast on October 15 , 2021, hosted by Amy Lorek.

A review of thousands of pages of documents shows the cases ranged from public records fights to secret personnel problems to attempts to overturn last year's presidential election.

Penn State is requiring all University Park campus employees to be fully vaccinated against COVID-19 by December 8 to comply with President Joe Biden's executive order, the university announced Tuesday.

Latin Festival shared culture and music through the streets of Downtown State College
A lot of us have been sitting too much, and it's hard on us mentally as well as physically. Research shows breaking up that couch or desk time with short stints of movement can help lift your mood.
WPSU spoke with Terry Nau and R. Thomas Berner, editors of "We Had Ink in Our Blood," a collection of stories and memories about the nine years in the late 1960s into the 1970s when State College had two daily newspapers.

On Take Note, Sonia Manzano, most well known for her role as Maria on Sesame Street, explores her childhood in the Bronx and connections to her new PBS show Alma's Way.
Speaking at the a memorial service for fallen law enforcement officers, the president acknowledged the pain that accompanies losing a loved one. He also pushed again for police reform.

The cars have been converging at all hours of the day and night, mystifying neighbors. Invasion of the self-driving cars? Not quite.

The Aug. 29 U.S. drone strike was supposed to target ISIS-K members, but the attack killed 10 Afghan civilians. Now those victims' families will get unspecified condolence payments.

The town of Taft, Calif. celebrates its oil drilling heritage every five years with a festival called Oildorado. Among the events, an "oil field skills" competition to find the best roustabout.

Salesforce CEO Marc Benioff has become the poster child of a new generation of corporate executives willing to leverage their status to wade into high-profile social issues.

An FDA advisory committee recommends people who received the Johnson & Johnson COVID-19 vaccine be given a booster shot.
Hundreds of WPSU-FM listeners contributed over $121,000 to our fall fund drive to help pay for the programs on public radio. If you didn't get a chance to make your gift, you can still do that at wpsu.org/donate.
Thanks for your support!

The Local Groove features music written and recorded by musicians with roots in central and northern Pennsylvania, Saturday nights at 9:00 on WPSU.

The show features many genres: rock, blues, jazz and more. If you're from the area and you'd like WPSU to consider your recordings for the show, submit your music online today at wpsu.org/localgroove.

Penn State laureate Shara McCallum invites you to start your week with Pennsylvania poetry. Listen for Poetry Moment, Mondays during Morning Edition (at 7:45 a.m.) and All Things Considered (at 4:44 p.m.) on WPSU.


Get WPSU's reporting on the effects of COVID-19 on central and northern Pennsylvania
Find out what's happening in Central & Northern PA on WPSU's Community Calendar! Submit your group's event at least 2 weeks in advance, and you might hear it announced on WPSU-FM.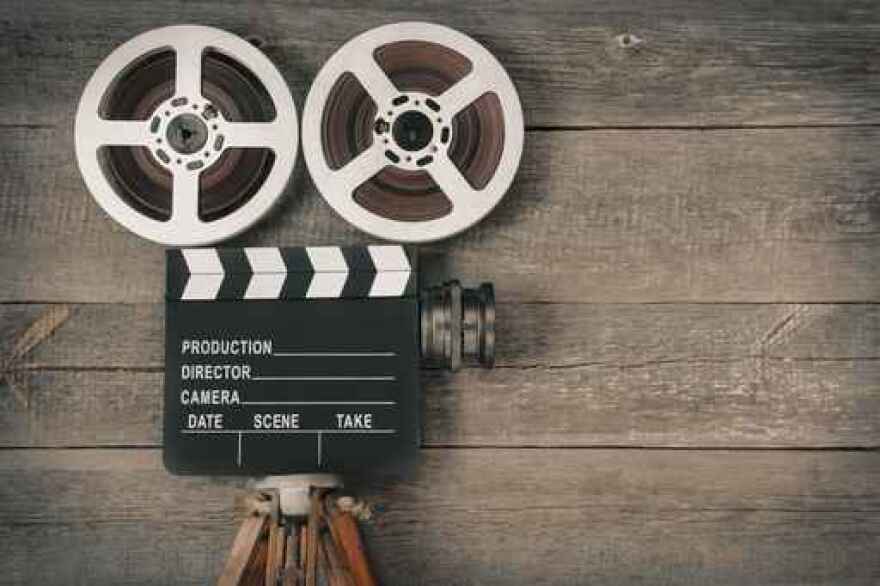 Check out WPSU's short digital stories highlighting the arts, culture, science and activities in central Pennsylvania and beyond.
Now that the Metropolitain Opera radio season has ended, Saturday afternoon Folk Show is back on WPSU for the summer and fall. Listen for The Folk Show Saturdays from 1-5pm & Sunday nights at 10:00.
Weekdays at 1:00 p.m. Join host Jenn White and her guests for an insigtful dicussion from NPR News.
Take public media anywhere you go with the WPSU mobile app available for iPhone, iPod Touch, iPad, Android and Amazon devices.