The president's signing comes just over a month after the mass shooting at an elementary school in Uvalde, Texas, killed 19 children and two adults.
An archive recording of the WPSU Blues show as aired on June 25, 2022 and hosted by Max Spiegel.

An archive recording of the WPSU Jazz Show as broadcast on June 24, 2022, and hosted by Amy Lorek.

Mel Curtis organizes food distributions for students, veterans and the general public throughout Centre County, Pennsylvania. We discuss Curtis' efforts to help those facing hunger, how hunger has been exacerbated by COVID-19 and the effects of inflation on the program.

Pennsylvania was hit especially hard in the aftermath of Hurricane Agnes. Lock Haven was one of the cities severely impacted. People who remember the flooding that came with the then tropical storm recall the immediate and long-term impact of the storm and how Agnes prompted the Lock Haven community to construct a levee for flood protection.
Bodily autonomy is a principle of the disability rights movement. With the overturn of Roe v. Wade, people with disabilities worry about how they will be disproportionately affected.
Brad Groznik talks about the Rediscover State College marketing campaign. They talked with Penn State alums, State High graduates and others who've left State College about whether they might move back and about their perceptions of the State College area, good and bad.

A mini-casino could be built in the Nittany Mall in Centre County if the project gets approval from the state board that oversees the industry. The industry and project have supporters, but the proposed casino has opponents too. On this week's Take Note, WPSU talked with two of those people who have been organizing opposition to the casino.
Ecuador's largest Indigenous organization began a strike two weeks ago to demand gasoline prices be cut, price controls be imposed on agricultural products and a larger budget be set for education.

With Roe v. Wade overturned, Senate Democrats want Biden to use presidential power to ease abortion access and protect those who seek the procedures. But he has limited options.

Opponents of abortion rights are seeking to take the fight to all 50 states, now that the Supreme Court has overturned Roe v. Wade.

Following the most recent mass shootings, NPR's Michel Martin asks Dr. Deborah Prothrow-Stith, of Charles R. Drew University of Medicine and Science, how public health officials view this moment.

Kentucky's abortion ban went into effect immediately when the U.S. Supreme Court overturned Roe v. Wade on Friday morning. Opponents and supporters of the ban are now grappling with new realities.

Following the passage of the first gun control measures in decades, NPR's Michel Martin asks Columbia Law professor Jeffrey Fagan about how the impact of firearms laws can be measured.

Two other people were wounded in the shooting, and a suspect has been taken into custody, police in Bolingbrook, Ill., said.

Photographer David Liittschwager spent 12 years photographing these underwater creatures at more than 28 locations around the globe with his 500-pound studio.
The Local Groove features music written and recorded by musicians with roots in central and northern Pennsylvania, Saturday nights at 9:00 on WPSU.

The show features many genres: rock, blues, jazz and more. If you're from the area and you'd like WPSU to consider your recordings for the show, submit your music online today at wpsu.org/localgroove.

Now that the Metropolitan Opera radio season has ended, the Saturday afternoon Folk Show returns to WPSU-FM for the summer and fall. Listen for The Folk Show, hosted by local volunteers, Saturday afternoons from 1 to 5 (beginning June 18) & Sunday nights at 10:00 on WPSU-FM.
Coming in July...

"The ARC of Justice" is a four-part series that tells the story of how the vast racial wealth gap in the U.S. came to be. It explores the federal policies that helped create the gap through stories of real Americans. The series closes with a conversation about reparations for Black Americans.

Hear this special series Thursday evenings at 7:00 throughout the month of July on WPSU-FM.


The House Select Committee investigating the January 6, 2021 attack on the U.S. Capitol will resume hearings again in mid July. When they resume, we'll bring you live coverage of all of those hearings from NPR News on WPSU-FM.
Penn State laureate Shara McCallum invites you to start your week with Pennsylvania poetry. Listen for Poetry Moment, Mondays during Morning Edition (at 7:45 a.m.) and All Things Considered (at 4:44 p.m.) on WPSU.


Get WPSU's reporting on the effects of COVID-19 on central and northern Pennsylvania
Find out what's happening in Central & Northern PA on WPSU's Community Calendar! Submit your group's event at least 2 weeks in advance, and you might hear it announced on WPSU-FM.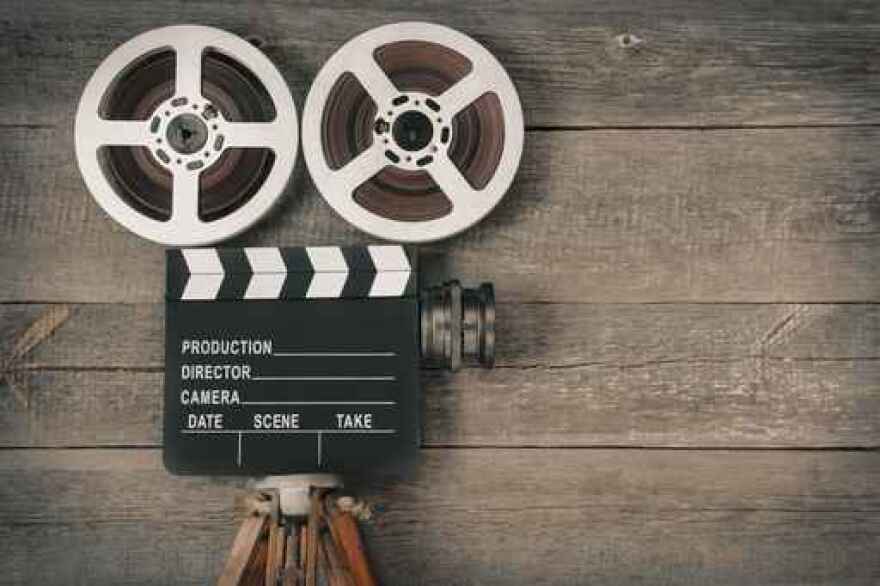 Check out WPSU's short digital stories highlighting the arts, culture, science and activities in central Pennsylvania and beyond.
Take public media anywhere you go with the WPSU mobile app available for iPhone, iPod Touch, iPad, Android and Amazon devices.