The case marks one of the first known instances in which a conservative state has tried to apply the abortion ruling to other realms, just as LGBTQ advocates and others were afraid would happen.
An archive recording of the WPSU Jazz Show as broadcast on July1, 2022, and hosted by Greg Petersen.

AAA reports a record-breaking number of people is expected to travel over the holiday weekend, despite national average gas prices exceeding $5. DuBois residents share their thoughts on steep gas prices.

During her confirmation hearings, Ketanji Brown Jackson was questioned by Senator Ted Cruz about children's books that discuss diversity and whether that was Critical Race Theory. Some central PA experts and parents shared how such literature can broaden children's perspectives.

The State College Borough Council recently gave Havana Fest permission to go ahead.

Penn State plans to sell the Nittany Lion Inn and Penn Stater Hotel and Conference Center and lease the land they're on to a company that already owns two hotels in State College.
Officials in Akron, Ohio, released video of the pursuit and shooting of Jayland Walker, 25. The police chief said officers tried to stop Walker's car for unspecified traffic and equipment violations.
Mel Curtis organizes food distributions for students, veterans and the general public throughout Centre County, Pennsylvania. We discuss Curtis' efforts to help those facing hunger, how hunger has been exacerbated by COVID-19 and the effects of inflation on the program.

Brad Groznik talks about the Rediscover State College marketing campaign. They talked with Penn State alums, State High graduates and others who've left State College about whether they might move back and about their perceptions of the State College area, good and bad.
Some state lawmakers are working to restrict the rights of LGBTQ youth. For some students, that means sex education can miss some important points.

Apple has a launched a new Self-Service Repair program. But it's not exactly the answer that many customers hoped for.

Even with gas prices at record highs, people are not flocking to mass transit in urban areas. Public transportation has a lot of work to do to lure people back.

Airlines struggle to accommodate high demand this weekend, as the number of people flying returns to pre-pandemic levels. Nearly every flight is full and tickets don't guarantee travelers a seat.

Anti-vaccine advocates have repurposed a catchy, succinct, and potent slogan. Its unlikely source: the reproductive rights movement, which has been linked to the phrase for more than 50 years.

From abortion and the right to marry to voting rights and racial inequality, some of America's service members and veterans are concerned their Constitutional rights are under attack.

The exhibit explores how Native Americans have used water. But it also points out how political water is.

In the 1940s about 20,000 men trained on racially segregated Montford Point in North Carolina. Some of the 300 surviving Marines recently returned for the reopening of a restored museum honoring them.

Copenhagen's police chief said investigators had no indication that anyone helped the gunman, identified as a 22-year-old Dane.
Coming in July...

"The ARC of Justice" is a four-part series that tells the story of how the vast racial wealth gap in the U.S. came to be. It explores the federal policies that helped create the gap through stories of real Americans. The series closes with a conversation about reparations for Black Americans.

Hear this special series Thursday evenings at 7:00 throughout the month of July on WPSU-FM.


The Local Groove features music written and recorded by musicians with roots in central and northern Pennsylvania, Saturday nights at 9:00 on WPSU.

The show features many genres: rock, blues, jazz and more. If you're from the area and you'd like WPSU to consider your recordings for the show, submit your music online today at wpsu.org/localgroove.

Now that the Metropolitan Opera radio season has ended, the Saturday afternoon Folk Show returns to WPSU-FM for the summer and fall. Listen for The Folk Show, hosted by local volunteers, Saturday afternoons from 1 to 5 (beginning June 18) & Sunday nights at 10:00 on WPSU-FM.
The House Select Committee investigating the January 6, 2021 attack on the U.S. Capitol is expected to hold more hearings in mid-July.

We'll bring you live coverage of all of the hearings from NPR News on WPSU-FM.
Penn State laureate Shara McCallum invites you to start your week with Pennsylvania poetry. Listen for Poetry Moment, Mondays during Morning Edition (at 7:45 a.m.) and All Things Considered (at 4:44 p.m.) on WPSU.


Get WPSU's reporting on the effects of COVID-19 on central and northern Pennsylvania
Find out what's happening in Central & Northern PA on WPSU's Community Calendar! Submit your group's event at least 2 weeks in advance, and you might hear it announced on WPSU-FM.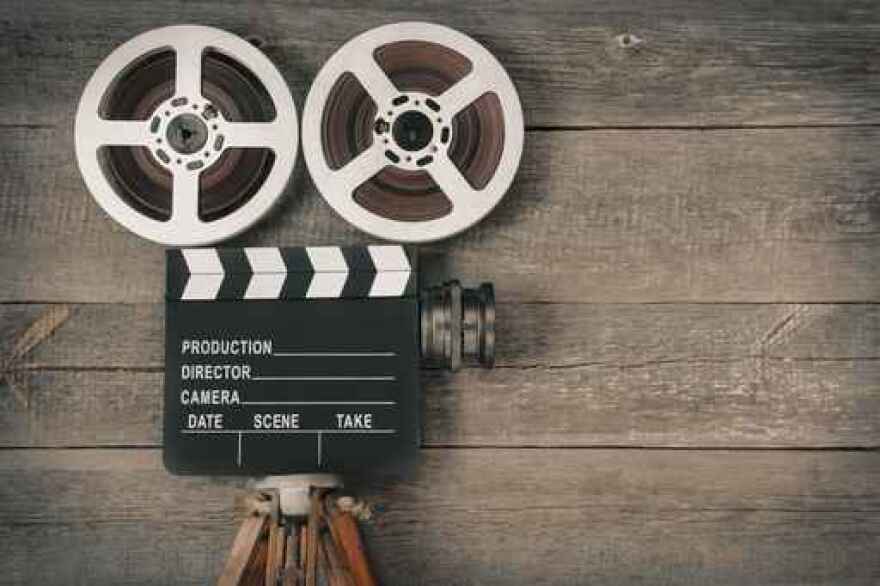 Check out WPSU's short digital stories highlighting the arts, culture, science and activities in central Pennsylvania and beyond.
Take public media anywhere you go with the WPSU mobile app available for iPhone, iPod Touch, iPad, Android and Amazon devices.