56% of Americans disapproved of the decision in an NPR/PBS NewsHour/Marist poll conducted after it was announced. A similar number say it was motivated by politics — not law.
Pennsylvania was hit especially hard in the aftermath of Hurricane Agnes. Lock Haven was one of the cities severely impacted. People who remember the flooding that came with the then tropical storm recall the immediate and long-term impact of the storm and how Agnes prompted the Lock Haven community to construct a levee for flood protection.

The database was hailed as a model to stop bad officers from hopping from one job to another. But now State Police say legislative changes are needed to make it more effective.

Like most high school students, Aneaus Smith has been navigating classes and life as the COVID-19 pandemic continues. A student in the State College Area School District's Delta Program, he recorded his thoughts about the pandemic over the past year for an audio diary of what it's been like.

Juneteenth celebration events included a block party in downtown State College with live music, food, Black vendors and more.
Whether a simple operation is performed under the auspices of a hospital or at an independent surgery center can make a huge difference in cost.
Mel Curtis organizes food distributions for students, veterans and the general public throughout Centre County, Pennsylvania. We discuss Curtis' efforts to help those facing hunger, how hunger has been exacerbated by COVID-19 and the effects of inflation on the program.

Brad Groznik talks about the Rediscover State College marketing campaign. They talked with Penn State alums, State High graduates and others who've left State College about whether they might move back and about their perceptions of the State College area, good and bad.
As nearly two dozen states move to ban or restrict access to abortion following Friday's Supreme Court decision overturning Roe v. Wade, reproductive rights protests continued across the country.

NPR's Michel Martin speaks with Germany's Ambassador to the U.S. Emily Haber about two summits where her country will be a major player — the G-7 and NATO — and their priorities.

The decision to overturn Roe v. Wade was the culmination of years of work by social conservatives. NPR's Michel Martin speaks with columnist Mona Charen about what's next for their movement.

Just days after Roe was overturned, NPR's Michel Martin speaks with Dr. Ghazaleh Moayedi, who had offered abortion care as part of her practice.

With access to safe and legal abortions coming into question, emergency contraception will be more important than ever. However, finding that contraception at the local pharmacy is no easy task.

NPR's Michel Martin speaks with Elaine Hsieh Chou about her recent essay in Vanity Fair, which addresses how Hollywood perpetuates Asian stereotypes.

NPR's Michel Martin talks with author David Kaplan about how that led to the U.S. Supreme Court overturning Roe v. Wade.

With electro-pop dance tracks, the band celebrates queer love and joy.
Coming in July...

"The ARC of Justice" is a four-part series that tells the story of how the vast racial wealth gap in the U.S. came to be. It explores the federal policies that helped create the gap through stories of real Americans. The series closes with a conversation about reparations for Black Americans.

Hear this special series Thursday evenings at 7:00 throughout the month of July on WPSU-FM.


Now that the Metropolitan Opera radio season has ended, the Saturday afternoon Folk Show returns to WPSU-FM for the summer and fall. Listen for The Folk Show, hosted by local volunteers, Saturday afternoons from 1 to 5 (beginning June 18) & Sunday nights at 10:00 on WPSU-FM.
The House Select Committee investigating the January 6, 2021 attack on the U.S. Capitol will resume hearings again in mid July. When they resume, we'll bring you live coverage of all of those hearings from NPR News on WPSU-FM.
The Local Groove features music written and recorded by musicians with roots in central and northern Pennsylvania, Saturday nights at 9:00 on WPSU.

The show features many genres: rock, blues, jazz and more. If you're from the area and you'd like WPSU to consider your recordings for the show, submit your music online today at wpsu.org/localgroove.

Penn State laureate Shara McCallum invites you to start your week with Pennsylvania poetry. Listen for Poetry Moment, Mondays during Morning Edition (at 7:45 a.m.) and All Things Considered (at 4:44 p.m.) on WPSU.


Get WPSU's reporting on the effects of COVID-19 on central and northern Pennsylvania
Find out what's happening in Central & Northern PA on WPSU's Community Calendar! Submit your group's event at least 2 weeks in advance, and you might hear it announced on WPSU-FM.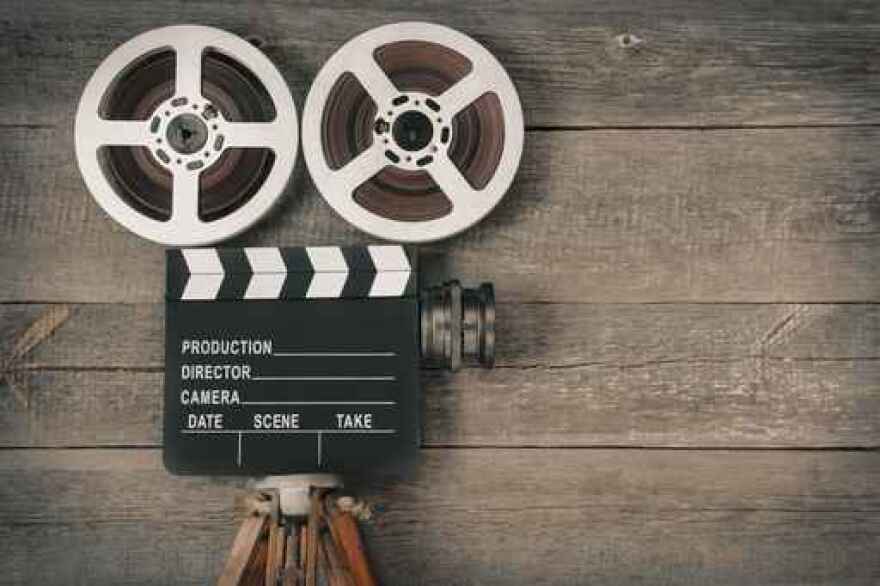 Check out WPSU's short digital stories highlighting the arts, culture, science and activities in central Pennsylvania and beyond.
Take public media anywhere you go with the WPSU mobile app available for iPhone, iPod Touch, iPad, Android and Amazon devices.