The Rivet Manufactures PPE For State College Community
State College's The Rivet is a makerspace dedicated to sharing knowledge and manufacturing equipment like laser cutters and 3D printers. But it has found a new purpose since COVID-19 started its spread.
Staff are now producing protective gear including face masks, face shields and even some respirator and ventilator parts for healthcare and other essential workers in the local community. This personal protective gear, or PPE, has been in short supply since the pandemic began.
Rivet manager Camille Sogin is leading the effort.
"We're all facing a whole lot of uncertainty and I think that that can be really demotivating but helping and making a difference - making PPE - is a way to feel like I have purpose and gives me a lot of hope. If I didn't have that I would be in a lot more uncertain place," she said.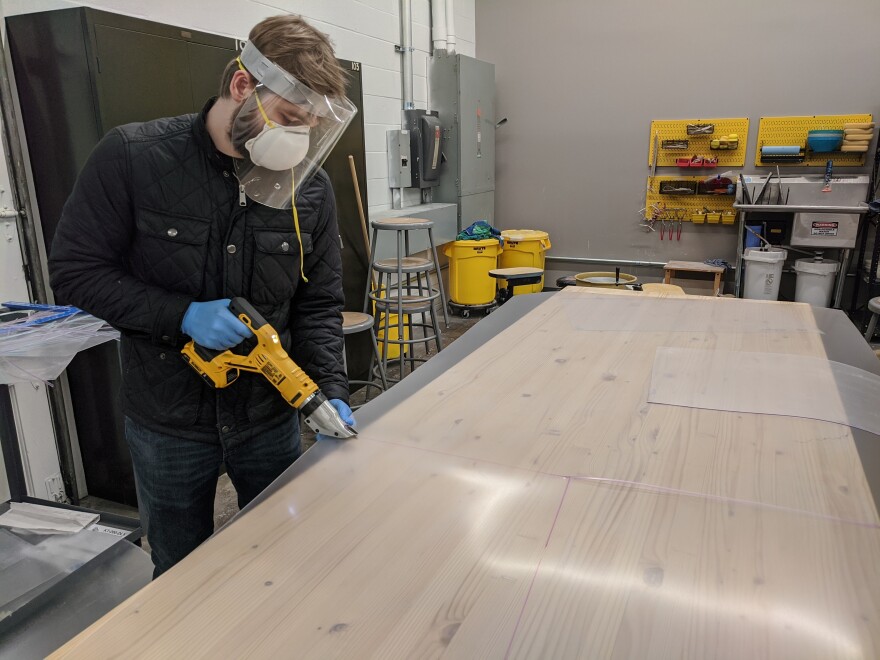 Sogin says a quick transition from business to manufacturing was natural and necessary to help the community.
The Rivet has an initial goal of producing 1000 face shields but plans on producing as much personal protective equipment as possible for as long as possible to help meet demand.