Tokyo Olympics Round Up: How Did Central Pa. Natives, Penn State Alumni Compete?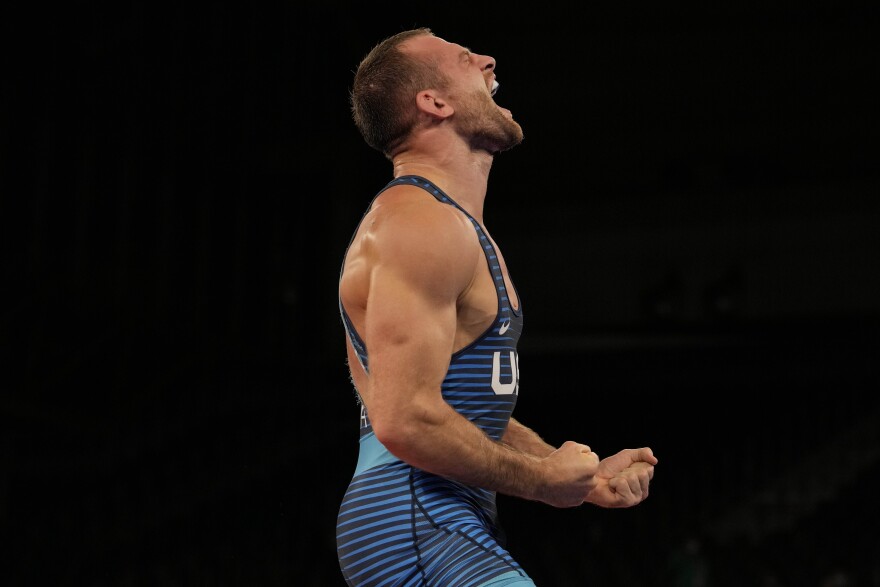 The 2020 Tokyo Olympics wrapped up on Sunday after a two-week run.
Penn State had 19 current and former students participating in this summer's Olympic games.
State College resident and Penn State alumnus David Taylor won gold in his wrestling weight class. Taylor is also a member of the local Nittany Lion Wrestling Club.
Alumnae Haleigh Washington, Megan Courtney and Micha Hancock helped secure gold for the women's volleyball team.
Two Penn State grads represented women's soccer for different countries. Erin McLeod was a member of Canada's gold-winning team. Alyssa Naeher won a bronze medal with the U.S. team as goalie.
The women's soccer head coach for Penn State Erica Dambach served as a coach for the U.S. team this summer.
Penn State rugby alumna Kayla Canett-Oca competed for the U.S. team.
The university had several current and former students competing internationally in swimming. Shane Ryan represented the men's team for Ireland. Melissa Rodriguez and Gabe Castano competed for Mexico.
Joe Kovacs took home silver in shot put. Johnsonburg's Michael Shuey competed in javelin but didn't place.
Several Penn State fencers were also present at the Olympic games. Kaito Streets competed for Japan, Mohamed Hassan fenced for Egypt and Andrew Mackiewicz for the U.S.
Chambersburg native and UCLA grad Mitch Stahl played in men's volleyball though the team didn't place. Penn State alumni Matt Anderson, Max Holt and Aaron Russel joined Stahl as members of the men's volleyball team.
Penn State basketball alumnus Tom Hovasse coached the Japan women's basketball team to its first Olympic medal – a silver.
Alumnus Dane Miller coached the American Samoa track and field team though the team didn't medal in any event.
A few current Penn State wrestling coaches served as personal coaches at this summer's Olympics including Cael Sanderson, Casey Cunningham and Cody Sanderson.