Penn State Leaders On Fall Plans: Nittany Lion Inn As Isolation Facility, Not Packing Beaver Stadium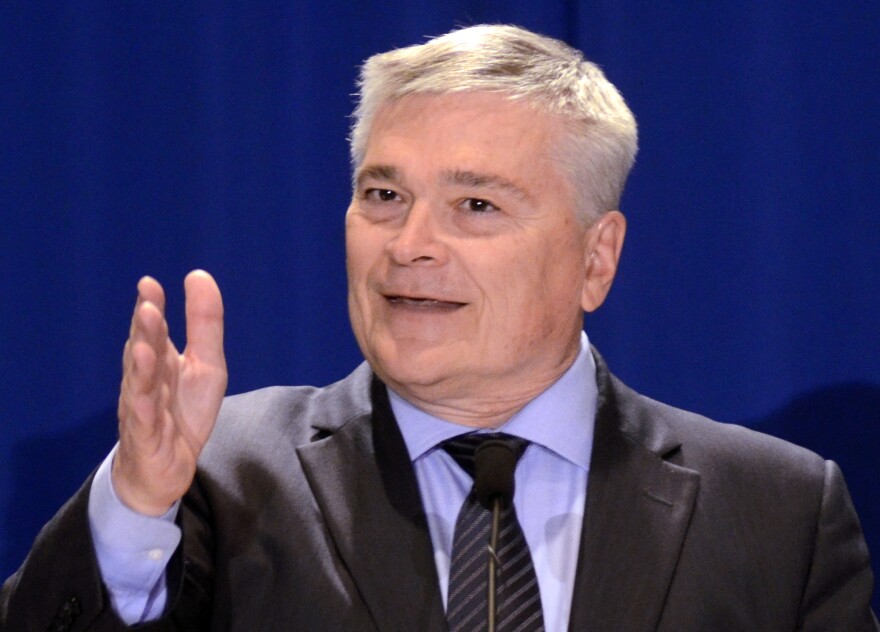 Penn State plans to convert the Nittany Lion Inn into an isolation residence for students who have or have been exposed to COVID-19, and football fans should not expect to fill a crowded stadium in the fall even if fall sports resume.
Those were some of the topics Penn State President Eric Barron covered during a virtual town hall meeting for faculty and staff Monday.
The Nittany Lion Inn conversion will mean 79 layoffs. But, he said, most employees who the university had previously furloughed will be brought back in August.
The hourlong meeting covered some of the steps the university is taking as part of its return to on-campus classes. That includes requiring faculty, staff and students to wear masks in classrooms, offices and labs.
Classes of more than 250 people are being moved online. But, some faculty want it left up to them whether to teach any course online or in-person. More than 1,000 faculty and 400 graduate students and others signed a petition calling on the university to give them more information and allow them to make that decision.
It's unclear whether Monday's meeting will address that concern.
In responding to a question during the town hall, Provost Nick Jones said a faculty member who is immunocompromised or lives with someone who is or has other special circumstances will not be expected to be in classroom.
"Our expectation is that faculty able to teach will be doing their best to return to the classroom environment," Jones said. "Our students need the faculty to be present to deliver a robust education and an outstanding educational experience."
Barron said the topic of fall sports is active nationally and in the Big Ten. He said he has not heard of a university that intends to have a full stadium going into the fall. Instead, he said, most are planning for "highly restricted attendance."
"The Big Ten is thinking very carefully about sharing of information and having like rules so that we can make sure that our athletes are safe should they be playing another team," Barron said.
He said more information will come as the Big Ten presidents meet to discuss plans.
"But I will tell you, none of us have any intention of having massive number of individuals that then provide the opportunity to spread COVID to different communities," Barron said.
In an email to faculty, staff and students, Penn State announced earlier this month that it was returning to campus for in-person classes this fall. The university outlined exceptions and steps it's taking to try to stem the spread of COVID-19. That includes required mask-wearing on campus for students, faculty and staff.
While most classes are online over the summer, the university already started bringing some athletes and graduate students back to campus. They started with 75 football players. In a tweet over the weekend, Penn State Athletics said the second phase is starting Monday and includes more football players as well as members of the men's and women's basketball team.