56% of Americans disapproved of the decision in an NPR/PBS NewsHour/Marist poll conducted after it was announced. A similar number say it was motivated by politics — not law.
Archive of The Local Groove from June 18, 2022

On this episode of Poetry Moment on WPSU, Penn State Laureate Shara McCallum looks at the work of Ryan Teitman and the poem "Philadelphia, 1976."

An archive recording of the WPSU Blues show as aired on June 18, 2022 and hosted by Adam McMillen.

An archive recording of a Jazz@ThePalmer concert as aired on June 17, 2022, and recorded in July 2014 in partnership will Jazz PA.

Brad Groznik talks about the Rediscover State College marketing campaign. They talked with Penn State alums, State High graduates and others who've left State College about whether they might move back and about their perceptions of the State College area, good and bad.
In the moment, Rep. Mary Miller then led the crowd in applause. A campaign spokesperson for Miller told NPR she meant to say "victory for Right to Life."
Mel Curtis organizes food distributions for students, veterans and the general public throughout Centre County, Pennsylvania. We discuss Curtis' efforts to help those facing hunger, how hunger has been exacerbated by COVID-19 and the effects of inflation on the program.

A mini-casino could be built in the Nittany Mall in Centre County if the project gets approval from the state board that oversees the industry. The industry and project have supporters, but the proposed casino has opponents too. On this week's Take Note, WPSU talked with two of those people who have been organizing opposition to the casino.
Authors say readers are exploiting Amazon's seven-day return policy by using Amazon like a library and returning books after reading them.

The star with the U.S. Olympic and the WNBA's Phoenix Mercury was bracketed by four security officers and a dog as she was led down a stairwell to a courtroom for Monday's hearing.

NPR's Leila Fadel speaks with Democratic Sen. Amy Klobuchar about the bipartisan gun safety bill passed by the Senate.

Weather officials announce the earliest end to the country's annual summer rainy season since the Japan Meteorological Agency began keeping records in 1951.

Hosts and entertainers at the annual show recognizing Black excellence in the arts and sports criticize the recent Supreme Court decision the landmark overturning Roe v. Wade.

The Avalanche's Cale Makar was awarded the series' most valuable player as the Colorado team defeated the two-time defending champion Tampa Bay Lightning.

There are lots of questions about what happens now after the Supreme Court's ruling on Roe v. Wade. Here are six that have political implications.

According to the Women's Rabbinic Network, some of the religion's most sacred texts — the Torah, the Mishnah and the Talmud — view a fetus as a soul only once it's born.
Coming in July...

"The ARC of Justice" is a four-part series that tells the story of how the vast racial wealth gap in the U.S. came to be. It explores the federal policies that helped create the gap through stories of real Americans. The series closes with a conversation about reparations for Black Americans.

Hear this special series Thursday evenings at 7:00 throughout the month of July on WPSU-FM.


Now that the Metropolitan Opera radio season has ended, the Saturday afternoon Folk Show returns to WPSU-FM for the summer and fall. Listen for The Folk Show, hosted by local volunteers, Saturday afternoons from 1 to 5 (beginning June 18) & Sunday nights at 10:00 on WPSU-FM.
The House Select Committee investigating the January 6, 2021 attack on the U.S. Capitol will resume hearings again in mid July. When they resume, we'll bring you live coverage of all of those hearings from NPR News on WPSU-FM.
The Local Groove features music written and recorded by musicians with roots in central and northern Pennsylvania, Saturday nights at 9:00 on WPSU.

The show features many genres: rock, blues, jazz and more. If you're from the area and you'd like WPSU to consider your recordings for the show, submit your music online today at wpsu.org/localgroove.

Penn State laureate Shara McCallum invites you to start your week with Pennsylvania poetry. Listen for Poetry Moment, Mondays during Morning Edition (at 7:45 a.m.) and All Things Considered (at 4:44 p.m.) on WPSU.


Get WPSU's reporting on the effects of COVID-19 on central and northern Pennsylvania
Find out what's happening in Central & Northern PA on WPSU's Community Calendar! Submit your group's event at least 2 weeks in advance, and you might hear it announced on WPSU-FM.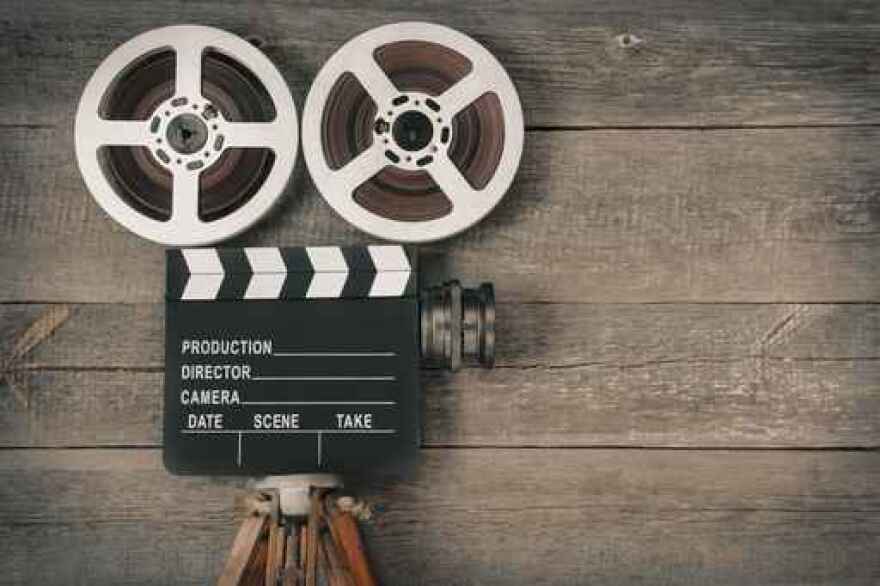 Check out WPSU's short digital stories highlighting the arts, culture, science and activities in central Pennsylvania and beyond.
Take public media anywhere you go with the WPSU mobile app available for iPhone, iPod Touch, iPad, Android and Amazon devices.