As July Fourth approaches, federal regulators are warning people to use fireworks safely, as a new report shows that fireworks-related injuries have been increasing.
An archive recording of the WPSU Jazz Show as broadcast on July1, 2022, and hosted by Greg Petersen.

AAA reports a record-breaking number of people is expected to travel over the holiday weekend, despite national average gas prices exceeding $5. DuBois residents share their thoughts on steep gas prices.

The State College Borough Council recently gave Havana Fest permission to go ahead.

Penn State plans to sell the Nittany Lion Inn and Penn Stater Hotel and Conference Center and lease the land they're on to a company that already owns two hotels in State College.

The proposed ban complicates budget negotiations as GOP lawmakers and Democratic Gov. Tom Wolf try to complete the process before the June 30 deadline.
Every year, we ask NPR staff and contributors to tell us about their favorite books. From a list of 167 books so far this year, here are the 14 that the most people chose as their top pick.
Mel Curtis organizes food distributions for students, veterans and the general public throughout Centre County, Pennsylvania. We discuss Curtis' efforts to help those facing hunger, how hunger has been exacerbated by COVID-19 and the effects of inflation on the program.

Brad Groznik talks about the Rediscover State College marketing campaign. They talked with Penn State alums, State High graduates and others who've left State College about whether they might move back and about their perceptions of the State College area, good and bad.
After a technical issue in the company's scheduling system reportedly dropped thousands of flights planned for this month, American Airlines said "the vast majority" of the trips had been restored.

An official with the Palestinian Authority tells NPR an agreement was reached to share the bullet with the U.S.

After Minnesota lawmakers approved a measure to legalize the sale of certain types of THC edibles, at least one Republican said he didn't realize what he was approving.

Digital privacy advocates are encouraging abortion seekers to err on the side of caution. Text messages, browser histories and emails could be used in criminal investigations.

Pete Arredondo stepped down from his position in the City Council just weeks after being sworn in following allegations that he erred in his response to the mass shooting at Robb Elementary School.

Back in 2018, the Florida agriculture commissioner described these types of snails as a "triple threat" because of the potential harm to human health, the environment and agriculture.

The show is live in Philly this week, and we invited one of the city's heroes. Darryl "Cornbread" McCray is the father of modern graffiti, but what does he know about the game of tag?

Climate change is posing challenges to vintners in Turkey, endangering the future of an ancient industry.

NPR's Melissa Block speaks with Howard Bryant of Meadowlark Media about the coming changes in college sports conferences, NBA free agency, and Serena Williams' Wimbledon comeback.
The Local Groove features music written and recorded by musicians with roots in central and northern Pennsylvania, Saturday nights at 9:00 on WPSU.

The show features many genres: rock, blues, jazz and more. If you're from the area and you'd like WPSU to consider your recordings for the show, submit your music online today at wpsu.org/localgroove.

Now that the Metropolitan Opera radio season has ended, the Saturday afternoon Folk Show returns to WPSU-FM for the summer and fall. Listen for The Folk Show, hosted by local volunteers, Saturday afternoons from 1 to 5 (beginning June 18) & Sunday nights at 10:00 on WPSU-FM.
Coming in July...

"The ARC of Justice" is a four-part series that tells the story of how the vast racial wealth gap in the U.S. came to be. It explores the federal policies that helped create the gap through stories of real Americans. The series closes with a conversation about reparations for Black Americans.

Hear this special series Thursday evenings at 7:00 throughout the month of July on WPSU-FM.


The House Select Committee investigating the January 6, 2021 attack on the U.S. Capitol is expected to hold more hearings in mid-July.

We'll bring you live coverage of all of the hearings from NPR News on WPSU-FM.
Penn State laureate Shara McCallum invites you to start your week with Pennsylvania poetry. Listen for Poetry Moment, Mondays during Morning Edition (at 7:45 a.m.) and All Things Considered (at 4:44 p.m.) on WPSU.


Get WPSU's reporting on the effects of COVID-19 on central and northern Pennsylvania
Find out what's happening in Central & Northern PA on WPSU's Community Calendar! Submit your group's event at least 2 weeks in advance, and you might hear it announced on WPSU-FM.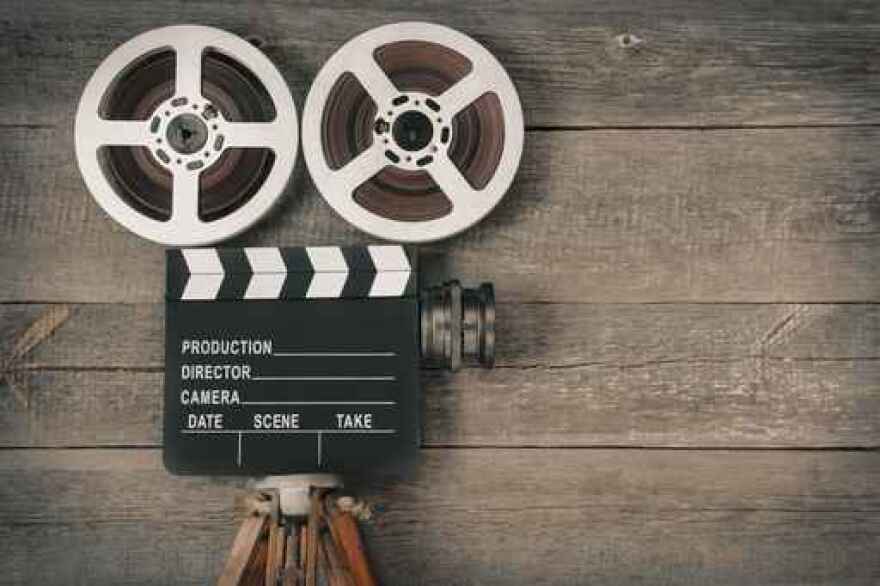 Check out WPSU's short digital stories highlighting the arts, culture, science and activities in central Pennsylvania and beyond.
Take public media anywhere you go with the WPSU mobile app available for iPhone, iPod Touch, iPad, Android and Amazon devices.