As nearly two dozen states move to ban or restrict access to abortion following Friday's Supreme Court decision overturning Roe v. Wade, reproductive rights protests continued across the country.
On this episode of Poetry Moment on WPSU, Penn State Laureate Shara McCallum looks at the work of Mary Rohrer-Dann and the poem "How to say goodbye to this house."

An archive recording of the WPSU Blues show as aired on June 25, 2022 and hosted by Max Spiegel.

An archive recording of the WPSU Jazz Show as broadcast on June 24, 2022, and hosted by Amy Lorek.

Democratic Gov. Tom Wolf has vowed to veto any efforts to further curtail access to the procedure, but the decision further raises the stakes in the tight governor's race in Pennsylvania.

Mel Curtis organizes food distributions for students, veterans and the general public throughout Centre County, Pennsylvania. We discuss Curtis' efforts to help those facing hunger, how hunger has been exacerbated by COVID-19 and the effects of inflation on the program.
In the moment, Rep. Mary Miller then led the crowd in applause. A campaign spokesperson for Miller told NPR she meant to say "victory for Right to Life."
Brad Groznik talks about the Rediscover State College marketing campaign. They talked with Penn State alums, State High graduates and others who've left State College about whether they might move back and about their perceptions of the State College area, good and bad.

A mini-casino could be built in the Nittany Mall in Centre County if the project gets approval from the state board that oversees the industry. The industry and project have supporters, but the proposed casino has opponents too. On this week's Take Note, WPSU talked with two of those people who have been organizing opposition to the casino.
The independent radio show This Way Out has covered the global queer community for more than 30 years. Now, its archives are moving to the nation's library as part of a radio preservation program.

In several states, abortion access looks very different now than it did last week. President Biden is in Germany for the G-7 meeting. Ukraine's president asks the G7 for more weapons to fight Russia.

In Tennessee, church attendees share their reactions to last week's Supreme Court decision overturning Roe v. Wade.

Some states have already moved to ban nearly all abortions following the Supreme Court's decision to reverse Roe v. Wade. Kentucky doctors are struggling to decide how to care for their patients.

Democrat and billionaire Gov. JB Pritzker is not only funding his own campaign but also running ads for GOP frontrunner Darren Bailey. Billionaire Ken Griffin is funding Republican Richard Irvin.

Keefe recognizes that we're all unreliable narrators of our own lives, and writes about his subjects with a keen sense of understanding.

Vijay Gupta was a 19-year-old violin prodigy when he joined the LA Philharmonic. Now he runs Street Symphony, an organization bringing music to clinics, jails and homeless shelters on Skid Row.

Gov. Kathy Hochul is seeking a full term after succeeding Andrew Cuomo who resigned last year. If elected in November, she would be the first woman chosen by voters as New York's governor.
Coming in July...

"The ARC of Justice" is a four-part series that tells the story of how the vast racial wealth gap in the U.S. came to be. It explores the federal policies that helped create the gap through stories of real Americans. The series closes with a conversation about reparations for Black Americans.

Hear this special series Thursday evenings at 7:00 throughout the month of July on WPSU-FM.


Now that the Metropolitan Opera radio season has ended, the Saturday afternoon Folk Show returns to WPSU-FM for the summer and fall. Listen for The Folk Show, hosted by local volunteers, Saturday afternoons from 1 to 5 (beginning June 18) & Sunday nights at 10:00 on WPSU-FM.
The House Select Committee investigating the January 6, 2021 attack on the U.S. Capitol will resume hearings again in mid July. When they resume, we'll bring you live coverage of all of those hearings from NPR News on WPSU-FM.
The Local Groove features music written and recorded by musicians with roots in central and northern Pennsylvania, Saturday nights at 9:00 on WPSU.

The show features many genres: rock, blues, jazz and more. If you're from the area and you'd like WPSU to consider your recordings for the show, submit your music online today at wpsu.org/localgroove.

Penn State laureate Shara McCallum invites you to start your week with Pennsylvania poetry. Listen for Poetry Moment, Mondays during Morning Edition (at 7:45 a.m.) and All Things Considered (at 4:44 p.m.) on WPSU.


Get WPSU's reporting on the effects of COVID-19 on central and northern Pennsylvania
Find out what's happening in Central & Northern PA on WPSU's Community Calendar! Submit your group's event at least 2 weeks in advance, and you might hear it announced on WPSU-FM.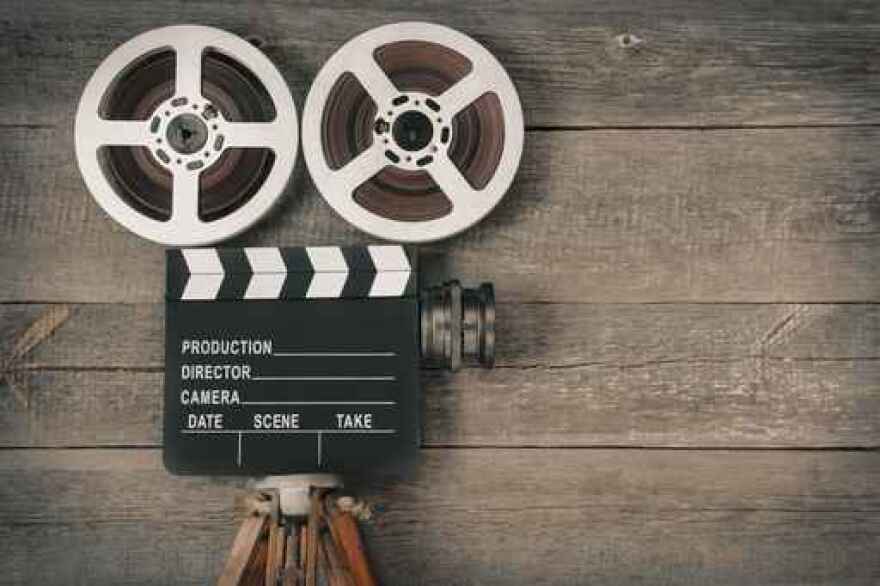 Check out WPSU's short digital stories highlighting the arts, culture, science and activities in central Pennsylvania and beyond.
Take public media anywhere you go with the WPSU mobile app available for iPhone, iPod Touch, iPad, Android and Amazon devices.