Internal Facebook documents show how the pro-Trump Stop the Steal movement proliferated on the world's biggest social network between the presidential election and the Jan. 6 insurrection.
On this episode of Take Note, Penn State professor and workers' rights activist, Mark Anner discusses his history in working towards garment industry workers' rights and the changes seen during the Covid-19 pandemic.

Penn State's College of Education plans to close its doctoral program in School Psychology within the next four years, because of a decline in enrollment and lack of intended career placements.

Penn State is extending its COVID-19 vaccination requirement to employees at six additional commonwealth campuses, on top of University Park, by December 8 to comply with President Joe Biden's executive order, the university announced Tuesday.
The NWSL is reeling from a scandal involving multiple coaches and alleged abusive behavior toward players, and it's refocused attention on a familiar problem: female athletes experiencing abuse.
WPSU spoke with Terry Nau and R. Thomas Berner, editors of "We Had Ink in Our Blood," a collection of stories and memories about the nine years in the late 1960s into the 1970s when State College had two daily newspapers.

On Take Note, Sonia Manzano, most well known for her role as Maria on Sesame Street, explores her childhood in the Bronx and connections to her new PBS show Alma's Way.
Sheriff's deputies arrested Terry Turner on a warrant accusing him of murdering Adil Dghoughi outside of Turner's house in Martindale, Texas. Turner spent less than two hours in custody.

Only a third of pregnant Americans are vaccinated for COVID-19, despite being at far higher risk for complications and death.

NPR's Scott Simon remembers artist Julie Green, who died this week. Green's painted plate project, "The Last Supper," depicts the final meal of death row inmates.

The actor and author has a new book, Where the Deer and the Antelope Play. He talks with NPR's Scott Simon about why walking in the woods makes him feel better and how to experience nature in a city.

The Border Patrol recorded nearly 1.7 million apprehensions last year, eclipsing the record set in 2000. Still, the number of migrants crossing illegally is likely far below the all-time high.

Two microphones aboard the Perseverance Rover make it possible to listen in on the Red Planet. They've captured nearly five hours of sounds, including the Martian wind.

Some lawmakers are raising the bar for bipartisan cooperation, in the most unexpected of places.

It's cricket fighting season in China, so NPR went ringside to learn about the centuries-old sport. Turns out, the bugs are really high maintenance, big money's involved and big mandibles matter.
The Local Groove features music written and recorded by musicians with roots in central and northern Pennsylvania, Saturday nights at 9:00 on WPSU.

The show features many genres: rock, blues, jazz and more. If you're from the area and you'd like WPSU to consider your recordings for the show, submit your music online today at wpsu.org/localgroove.

Election Day is November 2. You'll vote for a very influential Pennsylvania State Supreme Court seat, appellate judges, and municipal offices like mayors and school board.

You have until 5 p.m. on October 26 to request a mail-in ballot. You'll find more information at vote P-A dot gov.

Penn State laureate Shara McCallum invites you to start your week with Pennsylvania poetry. Listen for Poetry Moment, Mondays during Morning Edition (at 7:45 a.m.) and All Things Considered (at 4:44 p.m.) on WPSU.


Get WPSU's reporting on the effects of COVID-19 on central and northern Pennsylvania
WPSU's annual Halloween soundscape takes a terrifying turn this year, incorporating an hour of ghostly tales, as the public radio series Snap Judgment presents, "Spooked: Pitch Black," with firsthand accounts of present-day hauntings that will give you chills.

Following "Spooked," Fright Night will keep you on edge with more ghostly tales, including a classic by Edgar Allan Poe, and plenty of eerie music from many genres to enhance the horror of your Halloween night.
Listen, if you dare...

Weekdays at 1:00 p.m. Join host Jenn White and her guests for an insigtful dicussion from NPR News.
Find out what's happening in Central & Northern PA on WPSU's Community Calendar! Submit your group's event at least 2 weeks in advance, and you might hear it announced on WPSU-FM.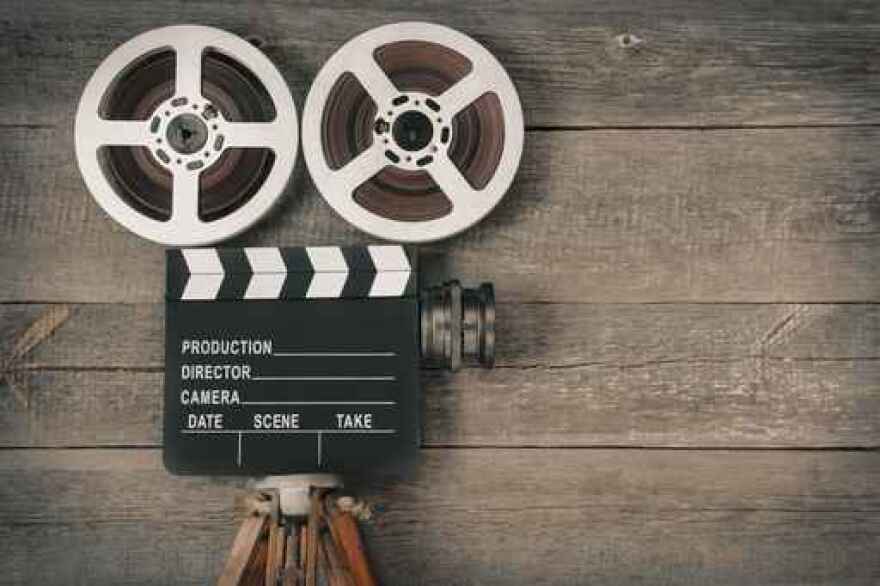 Check out WPSU's short digital stories highlighting the arts, culture, science and activities in central Pennsylvania and beyond.
Take public media anywhere you go with the WPSU mobile app available for iPhone, iPod Touch, iPad, Android and Amazon devices.